Cynematographic Doubling
Dogs' Phenomenal Presence in Hollywood Feature Films
Keywords:
dog representations, cinema, cuteness, creatureliness, creaturely affect, phenomenology, relationality
Abstract
The present article contends that cinematic canines do not rupture representation even when they seem to slip out of character; rather, they reveal an immanent phenomenological dimension of fiction films. The main premise is that even such a crystallized representational form as classical narrative cinema, which treats the domestic dog as a sentimental icon, offers at least three layers to account for: 1) a visual layer that constructs the dog as a cute image; 2) an epistemological layer that carries the meanings we attach to it; and 3) a phenomenological, or "creaturely" layer that the cinematic medium will never be able to represent but will continue to present as long as it employs real-life dogs. Dogs thus create moments of what I call "cynematographic doubling", when their phenomenal presence completes the diegesis with a documentary dimension, and moves the audience to emotions which are difficult to define. While focusing on the first two layers alone would reinforce an anthropocentric approach, according to which dogs in the fiction film project human notions, sentiments and intentions, the phenomenological, or "creaturely" layer calls for a relational approach according to which the cinematic portrayal of dogs is co-created by flesh-and-blood canines. Through an interpretations of selected Hollywood films, the article highlights moments that reveal the extent to which the film is indebted to the star dogs' creaturely agency and affect.
Downloads
Download data is not yet available.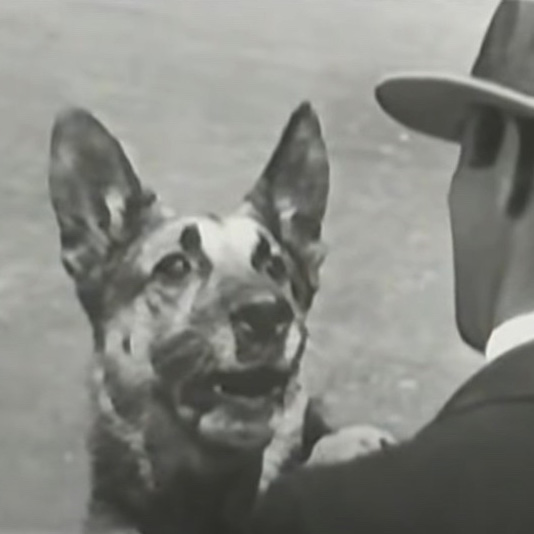 Downloads
How to Cite
László, Borbála. 2022. "Cynematographic Doubling: Dogs' Phenomenal Presence in Hollywood Feature Films". Humanimalia 13 (1):111–162. https://doi.org/10.52537/humanimalia.10936.
License
Copyright (c) 2022 Borbála László (Author)
This work is licensed under a Creative Commons Attribution-NonCommercial 4.0 International License.