Zoopoetics
A Look at Cummings, Merwin, & the Expanding Field of Ecocriticism
Abstract
The premise of zoopoetics is that nonhuman animals possess agency as they dwell imaginatively, rhetorically, and culturally on the earth. These claims are contentious, and therefore they are defined and defended through drawing on the work of rhetoricians, ethologists, poets, and theorists.  Though zoopoetics could illuminate the work of many poets, the essay focuses on the works of E. E. Cummings and W. S. Merwin, for they both have written numerous poems that not only explore the agency of nonhuman animals, but also create interspecies borderlands where the animal engages the human just as much as the human engages the animal.
Downloads
Download data is not yet available.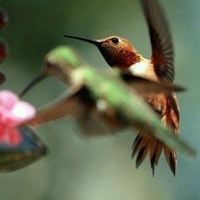 Downloads
How to Cite
Moe, Aaron. 2012. "Zoopoetics: A Look at Cummings, Merwin, & The Expanding Field of Ecocriticism". Humanimalia 3 (2):28-55. https://doi.org/10.52537/humanimalia.10047.
License
This work is licensed under a Creative Commons Attribution-NonCommercial 4.0 International License.